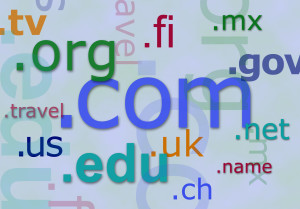 Why have a website?
Unlike using social media your website is something you OWN! Your site is both the foundation of your web presence and the touchstone for references from everywhere else on the web.
You get to choose how it looks, what information represents your values, offers and brand. To the public, your website is your organization on the internet. All your other activities on the internet, those social media channels, are supplemental to your website.
Your website is also a vital reference for the search engines and listing services. Google, Bing and Yahoo! all give extras credit when someone searches for your products or services – if your website is popular! For listing services like Yelp!, Foursquare, TripAdvisor, etc. your website is represents your "place" on the internet – that extra bit more beyond having a physical address.
Here's a short list of reason to have a website:
You are open for business all day (and every day)
Digital Marketing is inexpensive and reaches more audience
Identity and online presence
Extend your business beyond geographical borders
Keep your customers informed
Easy customer support
Branding
Emertia Marketing understand the importance of good website design. Our design services include a range of theme designs (see  Catalog). We can also develop custom designs based on your specific requirements including special interfaces for event planning, reservations, customer support, and ecommerce or anything else you might need. Our design and development projects (20-30 days) include:
Installation and Configuration
Graphic Design and Mockups
Content Uploading
Contact Forms
Footer Design and Optimization
SEO Plug-ins and Optimization
Website Backup, Migration and Installation
Pricing is based on the number of pages, the addition of "mobile responsive" features and special requirements such as ecommerce.
Call for today for a consultation: (888) 499-4380